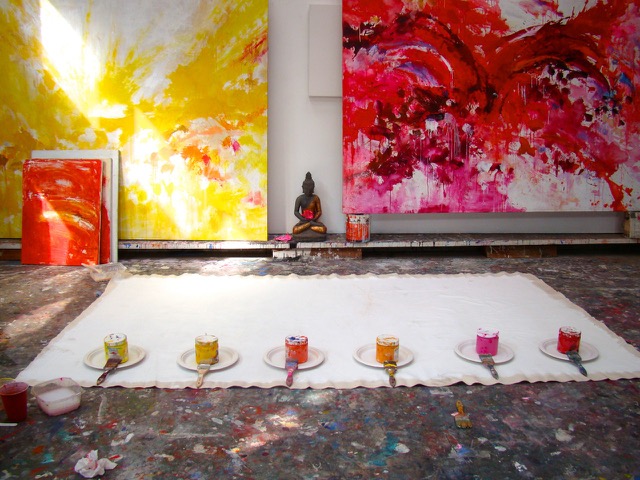 THE 90 DAY PROGRAM
Have you ever dreamed of being mentored by a professional full-time artist who has been painting for 35 years and has a thriving art career? Then you are in LUCK!! Because I am offering a 90 day one-on-one coaching program to talented and motivated artists who are serious about taking their career to the next level!!!
I understand that it is not easy to be an artist. When I was starting out in New York City in my twenties i was a waitress for five years and then began a massage practice to support my career as an artist. Believe me I KNOW how difficult it can be. Juggling two different careers just so I could pay my rent. For many years I just wanted to paint. I had no clue about the business side of creating a career as an artist. Like many of you I am an introvert and felt that I just wasn't good at business and that it might even get in the way of my creative process. But the truth is that kind of thinking lead me to only one thing. FEW or NO SALES. I had a lot of paintings that I had worked very hard on and felt really good about but I was not selling many of them. I felt very isolated and honestly did not how to bridge the gap between being immersed in my creative process and creating a viable career with a real presence in the world. I had to finally come to a place within myself where I was NO LONGER ok. with being on the sidelines and with having an income where I was just getting by. I knew I had a much bigger game to play and that I had the potential to be making 3 and even 4 times as much money. I was no longer ok with playing small. I had to get to the point where it was a NON_NEGOTIABLE to get my work out into the world… to share my gifts and to truly live in my zone of Genius…. I had to make a DECISION that I was going to go for my dream NO MATTER WHAT!!
And that is exactly what I did. I made a decision that I was going to stop doing my massage practice and was I going to become a full time artist… that I was going to focus all of my time and my energy on ONE thing and one thing only. And that is exactly what I did. And an amazing thing happened. After about 9 months I was introduced to a collector who bought six paintings and funded a year of my life… and I have never looked back. This felt like a miracle and I truly feel that this was the universe rewarding me for taking a giant leap.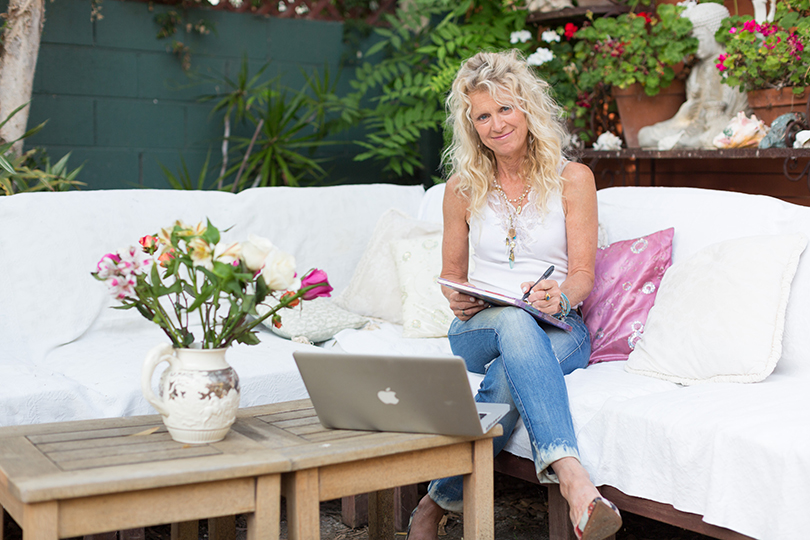 My 90 day coaching package is a custom program designed to meet the individual needs of each artist.
Each session will be 50-60 minutes and will be conducted on the phone or on skype.
The following is a list of possible issues that we can work on together. What you choose to work on is entirely up to you.
Wealth Consciousness training
Busting through the Poor Starving Artist Myth
Website creation and review
Artist statement
Portfolio
Bio
How to approach a gallery
Creating a positive mindset
How you talk to the public about your work
How to produce a show on your own
How to promote yourself on Facebook
Writing a monthly newsletter (ezine)  ( one of the most important things you can do for your career)
Getting and using testimonials from your collectors
The best way to approach a gallery
How you can organize your time so you are in your studio every day doing what is it is that you are best at
Pricing your art *
Creating a consistent body of work
How to promote bodies of work that are entirely different
Visibility Issues
What to do when you have "artists block"
This is your opportunity to say YES to all that YOU desire, to say YES to yourself  and to get the guidance  and support you need.
I am here to help you move closer to your dream life!!
I only have space for FIVE artists at any given time as I am painting in my studio everyday. Message me for a
FREE DISCOVERY SESSION
and lets see if this program is a fit for you!!
I look forward to talking to you!!